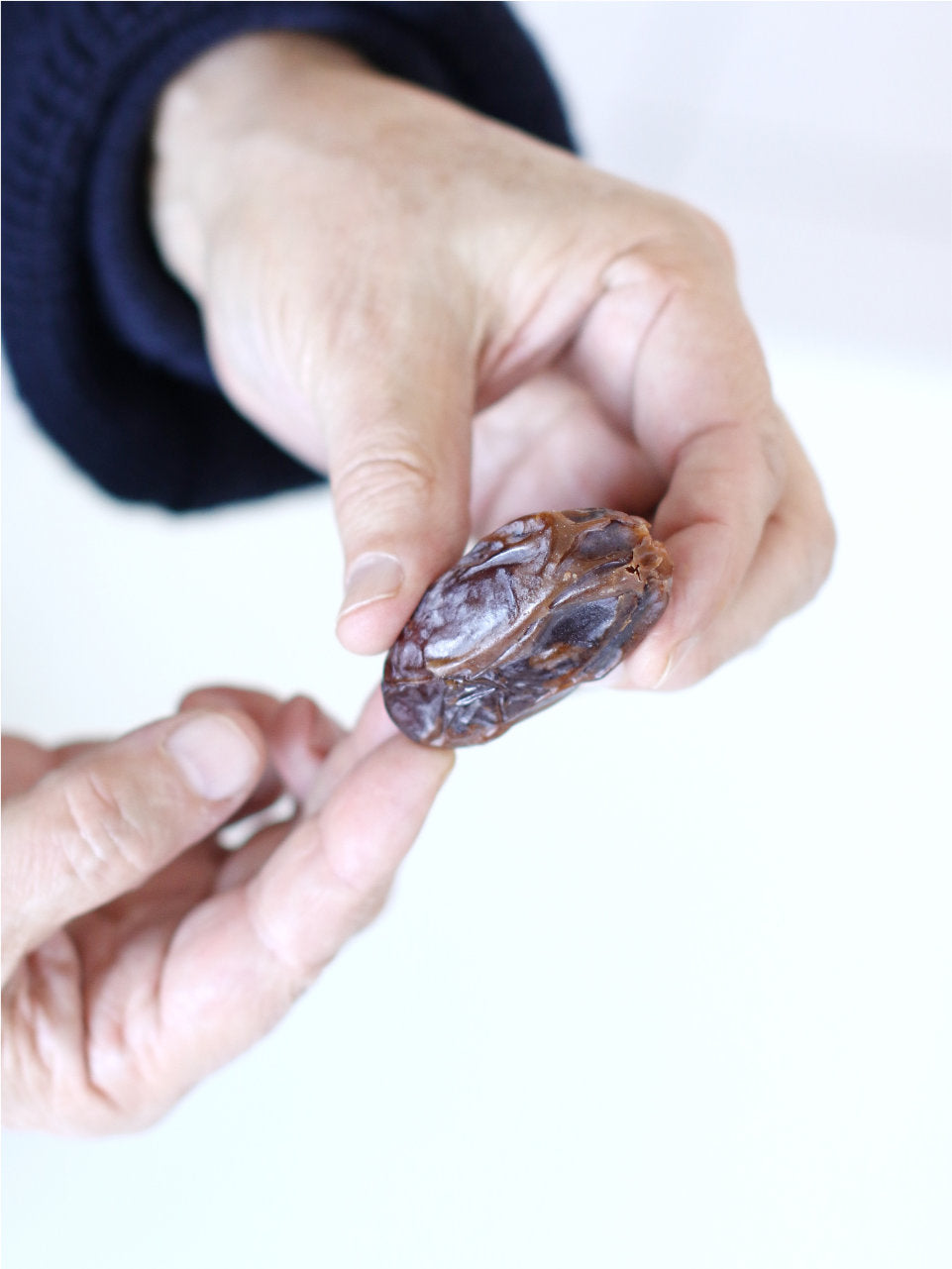 Medjool Choice Bio Datteln
Lieferzeit: 3-5 Tage
Country of origin: Israel and Jordanien
Taste: karamellig, süß, and fruchtig
Inspiration: mit verschiedenen Nussmusen füllen, als Snack für zwischendurch, mit Nüssen kombinieren, frische Salate
Medjool Choice Bio Datteln
Nicht umsonst ist die Dattelsorte Medjool hierzulande eine der beliebtesten und bekanntesten Datteln. Sie überzeugt mit einer karamellig-fruchtigen Süße und hat ein üppiges Fruchtfleisch, welches bissfest, aber dennoch weich und saftig ist. Die Medjool ist eine köstliche Dattel, die sich noch dazu sehr vielseitig verwenden lässt: in Salaten, Müslis oder auch gefüllt mit Frischkäse oder Nussmus schmeckt sie einfach wunderbar.
Medjool "Choice" – was bedeutet das?
Medjool Datteln werden nach der Ernte in verschiedene Qualitätsklassen unterteilt: Premium und Choice. Unterschieden werden sie dabei nach dem Anteil an "skin separation", den eine Frucht hat. Als "skin separation" bezeichnet man die Stellen, an denen sich die Haut der Dattel vom Fruchtfleisch löst. Während dieses Ablösen der Haut bei manchen Dattelsorten – wie zum Beispiel Kholas oder Khidri – ganz selbstverständlich ist, wird es bei Medjool Datteln als (optischer) Makel wahrgenommen. Deshalb landen in der Premium-Selektion nur Datteln, deren Haut am Fruchtfleisch anliegt, während die Früchte mit "skin separation" in die Choice-Selektion kommen –und dann zu einem günstigeren Preis verkauft werden.
Preisgünstige Medjool Datteln in Bio-Qualität
Abgesehen davon, dass sich bei den Medjool Choice Datteln die Haut von Fruchtfleisch trennt, ist die Qualität dieser Früchte immer einwandfrei. Teilweise sind "Choice"-Datteln sogar etwas weicher als die Früchte der Premium-Selektion. Wer sich an dem optischen Makel nicht stört, kann Medjool Datteln aus biologischem Anbau zu einem günstigen Preis kaufen.
Average nutritional values per 100g
Energy 1189 kj / 284 kcal
Fat
of which saturated fatty acids
Carbohydrates
of which sugar
Protein
Salt
Country of origin: Israel
Hauptspeisen
Mit dieser feinen Kartoffel-Lauch-Suppe stillt man an kalten Tagen das Bedürfnis nach einer wärmenden Mahlzeit. Das knusprig süße Dattel-Nuss-Topping verleiht dem herzhaften Suppen-Klassiker einen ...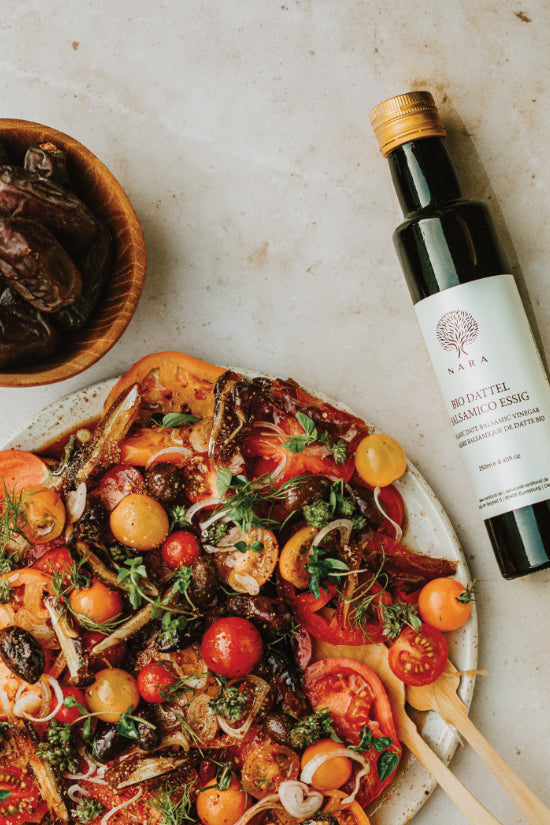 Hauptspeisen
Ein köstlicher Sommer-Salat mit sonnengereiften Tomaten, Kräutern, Oliven und feinem Dattel Dressing mit unserem Dattel-Balsamico-Essig.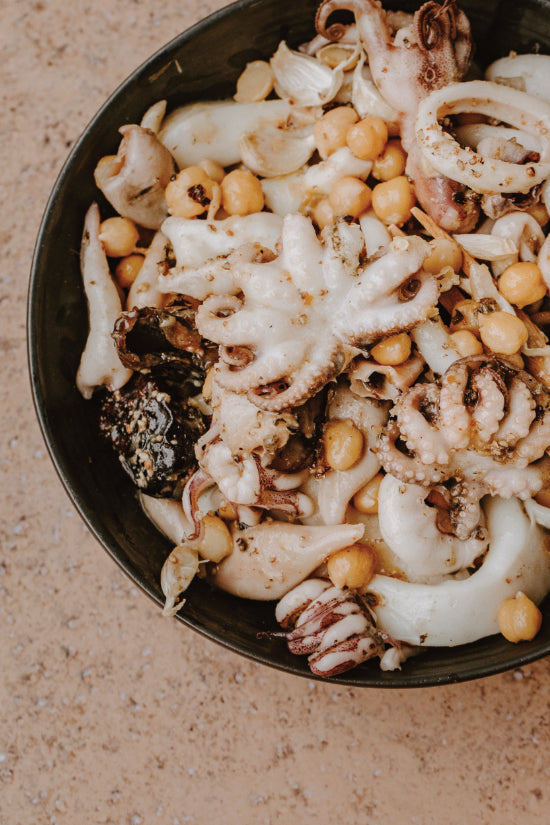 Fisch
Eine bunte Mischung aus Tintenfisch, in der Pfanne scharf angebraten, mit etwas Knoblauch und Zitrone, dazu Kichererbsen und unsere süßliche Dattelbutter. Simpel und lecker!