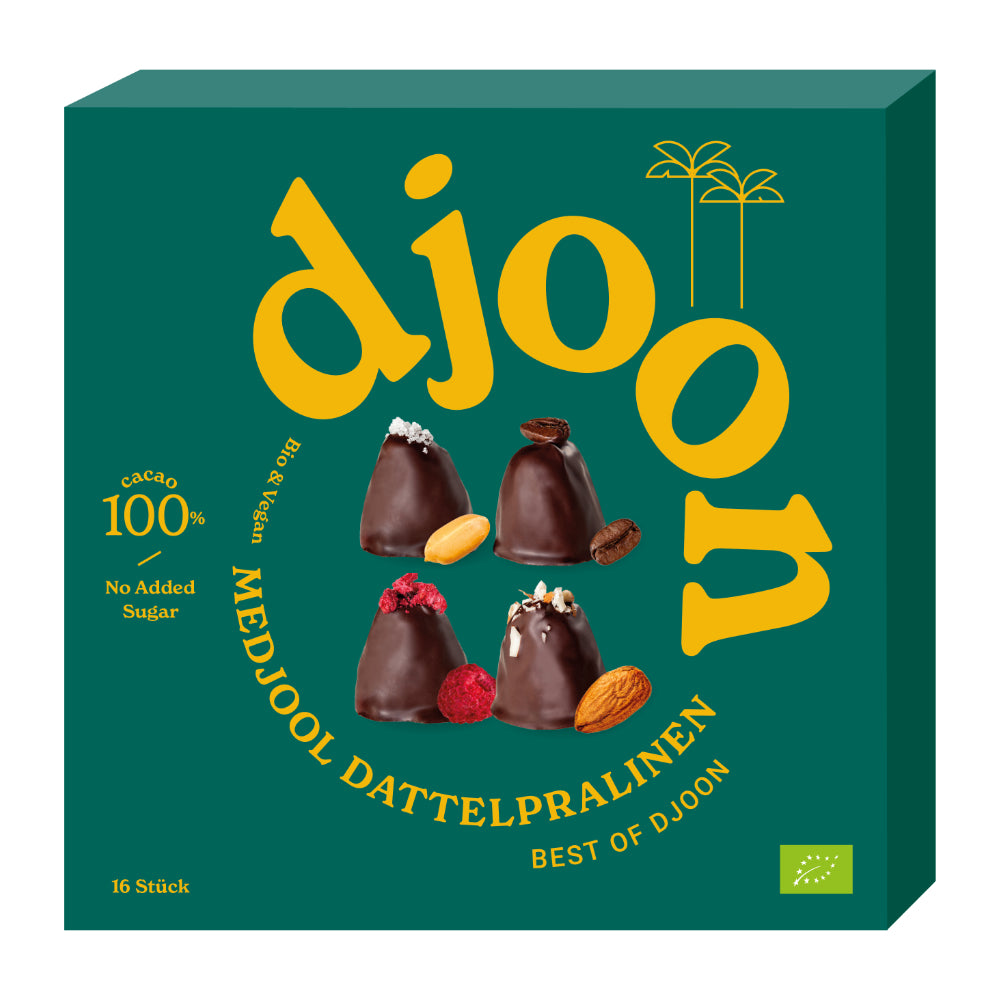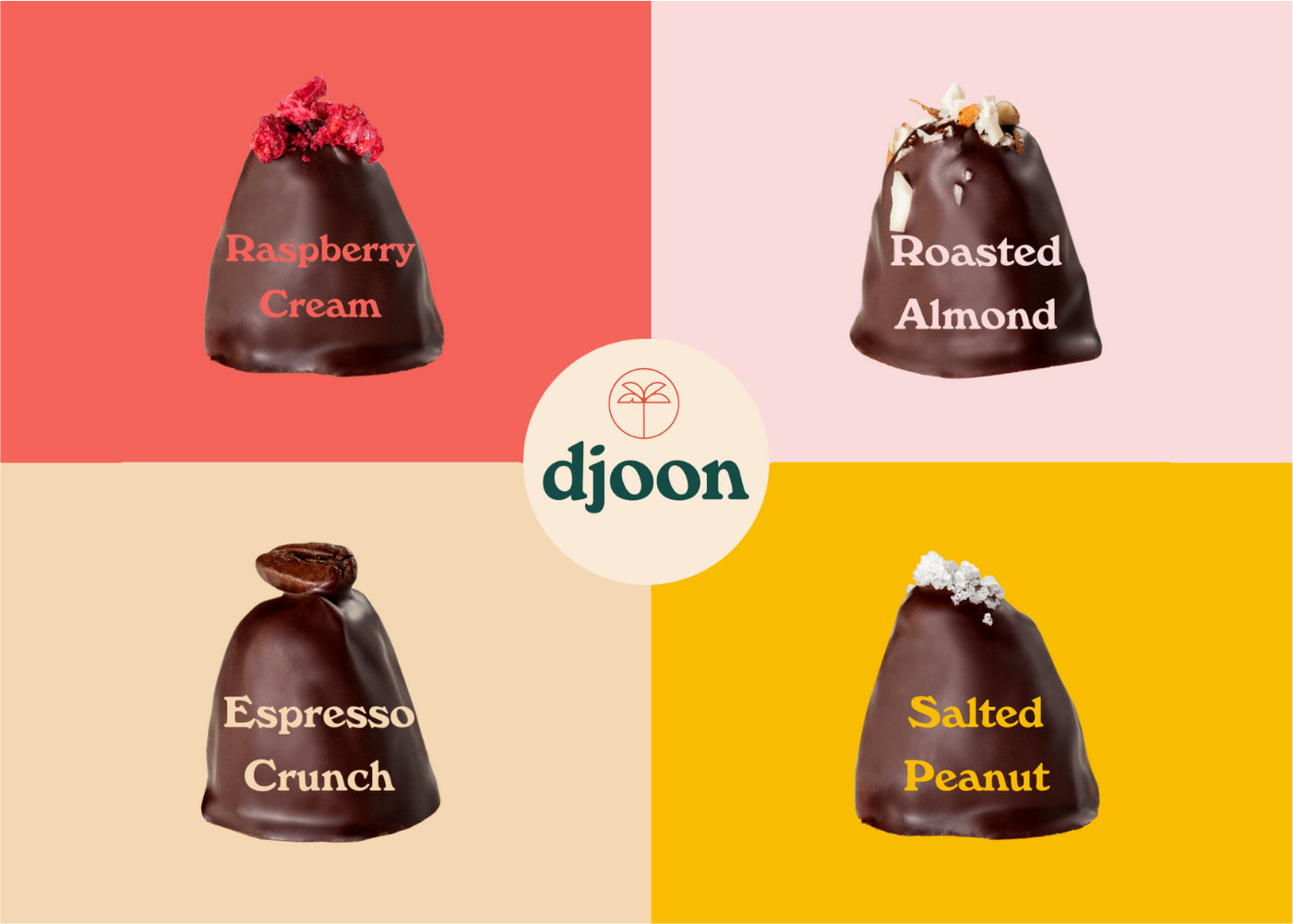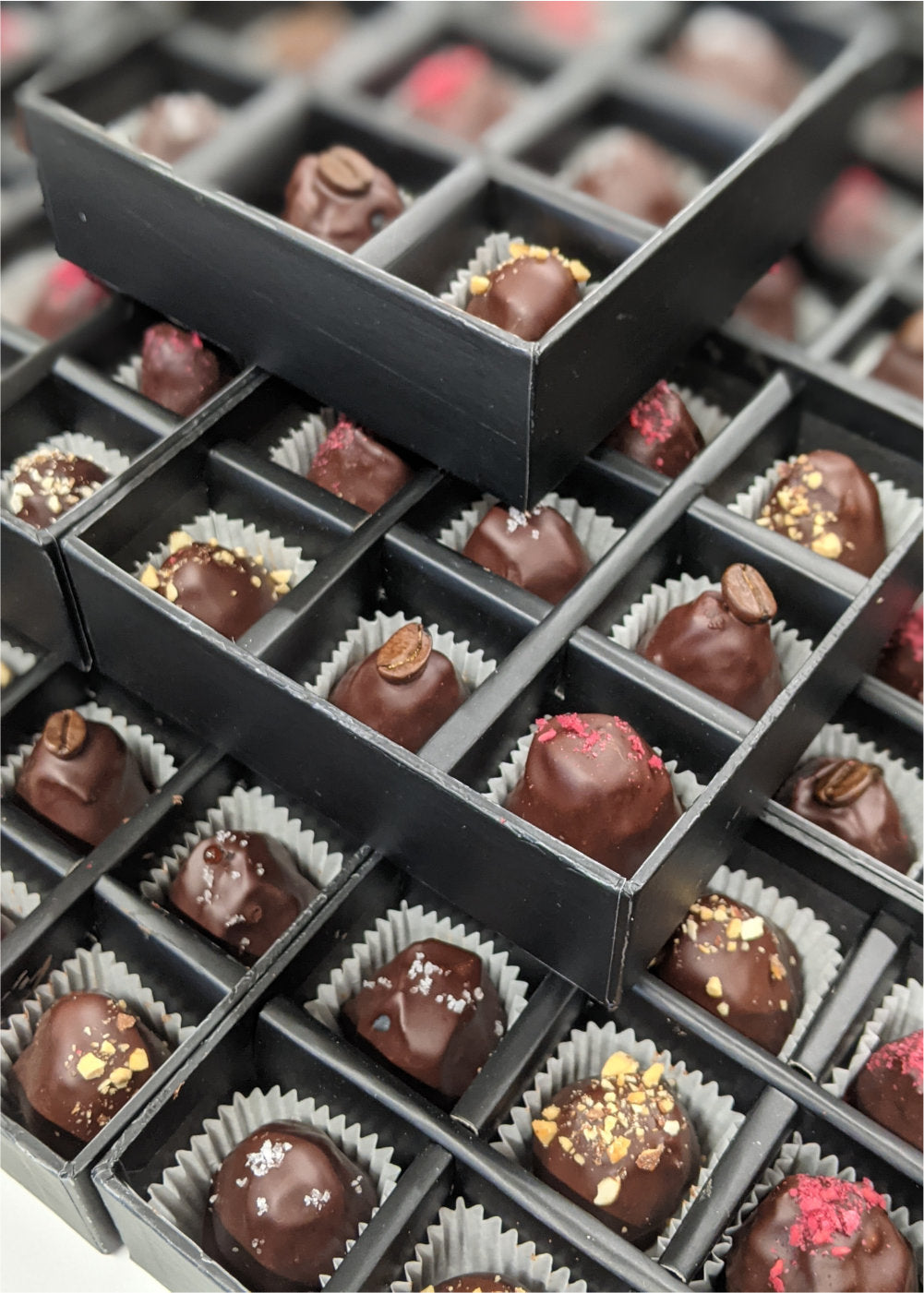 Medjool Dattelpralinen: Mixpack - "Best of djoon"
Lieferzeit: 3-5 Tage
Dattelpralinen aus feinen Medjool Datteln
Das Start-Up djoon aus München verwendet unsere Medjool Datteln, um daraus feinste Dattelpralinen herzustellen. Wir freuen uns sehr, die kleinen Leckerbissen nun auch bei uns im Shop anbieten zu können. 
Es gibt die djoon Pralinen mit vier köstlichen Füllungen: Salted Peanut, Raspberry Cream, Roasted Almond und Espresso Crunch. Bei den Füllungen setzt djoon auf hochwertigste Zutaten, die aus biologischem und fairem Anbau stammen. Dabei wird vollständig auf den Zusatz von Zucker verzichtet. Die Süße stammt rein aus der Dattel selbst. Zusätzlich kommen die Pralinen komplett ohne tierische Produkte aus und sind dadurch auch für vegane Naschkatzen geeignet.
Umhüllt werden die gefüllten Medjool Datteln mit einem Guss aus knackiger, herber Schokolade. Auch hier verwendet djoon keinen zusätzlichen Zucker. Die 100%ige Schokolade dient als edel-schmeckendes Gegenstück zu dem fruchtig-nussigem Inneren der Praline.
Average nutritional values per 100g
Energy 1598 kj / 382 kcal
Fat
of which saturated fatty acids
Carbohydrates
of which sugar
Protein
Salt
Country of origin: Deutschland
Hauptspeisen
Mit dieser feinen Kartoffel-Lauch-Suppe stillt man an kalten Tagen das Bedürfnis nach einer wärmenden Mahlzeit. Das knusprig süße Dattel-Nuss-Topping verleiht dem herzhaften Suppen-Klassiker einen ...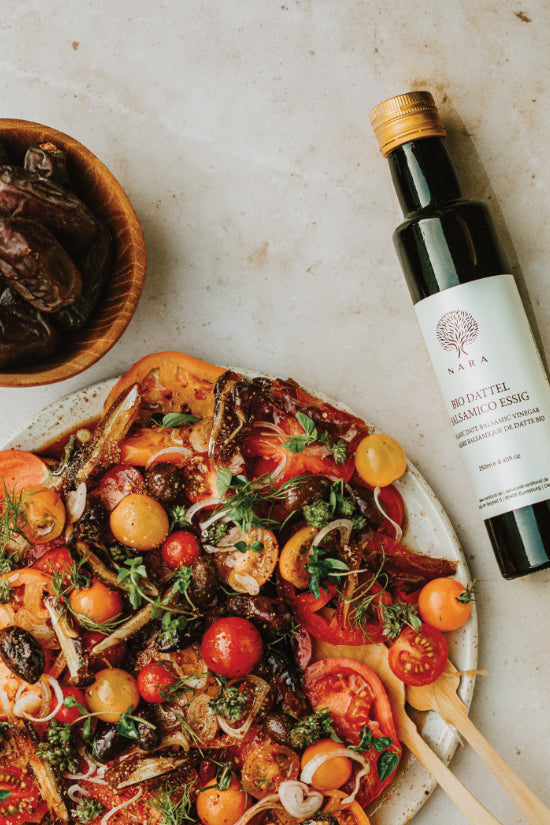 Hauptspeisen
Ein köstlicher Sommer-Salat mit sonnengereiften Tomaten, Kräutern, Oliven und feinem Dattel Dressing mit unserem Dattel-Balsamico-Essig.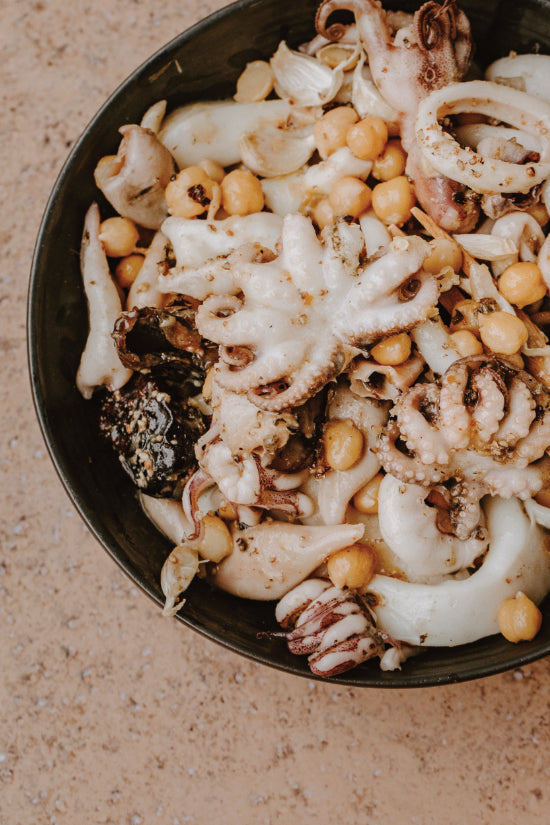 Fisch
Eine bunte Mischung aus Tintenfisch, in der Pfanne scharf angebraten, mit etwas Knoblauch und Zitrone, dazu Kichererbsen und unsere süßliche Dattelbutter. Simpel und lecker!