Dates: What's the hype?
Dates are a phenomenon. They are praised in the Bible and the Koran, once served as a means of payment, and for centuries have been considered both an indispensable part of a healthy diet and a remedy. While in the recent past they were more the domain of dried fruit lovers and the most important part of breaking the fast in Ramadan, they are now experiencing a real hype.
Dates are a natural and great food! They are extremely versatile, serving as a nutritious snack in between meals and enhancing both sweet and savory dishes. The fruits from the desert offer a variety and special composition of valuable ingredients. We are pleased when the date receives the status it deserves - without any hype.
Reported are the positive effects of the date on:
heart and blood pressure
digestion
sleep
the eyes
skin and mucous membranes
brain activity and energy balance of the whole body
It's the content that counts!
Due to their composition - dates contain eleven important vitamins, are rich in fiber and contain minerals and trace elements - they are said to have many health-promoting properties. The best prerequisites, therefore, to gain a particularly high status in the collective consciousness in this day and age. The fruits contain, among other things:
Nutrients
Dietary fibers are plant substances that cannot be utilized by the body. That's why they are so important for digestion: they ensure good transport of food in the body and also prevent too many unhealthy components of food from being absorbed by the body.
On our blog we have a post dedicated to the topic of dates and digestion. If you want to know more about how dates positively affect digestion and at what point too many dates can lead to constipation, take a look here: "Eating dates for constipation: What you need to consider."
Copper, iron, fluorine, iodine, zinc, selenium and manganese are contained in dates. Their positive effects on the immune system, cell structure, bones, blood, metabolism and hormone balance are well known. Trace elements, as the name suggests, are found in food only in small amounts. If they are not taken in with food, this leads to serious deficiency symptoms.
The magnesium contained in dates has anti-inflammatory properties and has a positive effect on the tone of the muscles. Potassium, just like magnesium, is contained in dates in a comparatively large amount. Potassium is important for heart activity and blood circulation. If you eat a healthy, fresh and balanced diet, you will generally supply your body with sufficient potassium. For more information on how many dates you need to eat daily to meet your potassium requirements, see the article on "Dates as a source of potassium".
In any case, if you include dates in your daily diet, they provide your body with a rich source of potassium, magnesium and calcium.
Amino acids are essential for the structure of cells - for example, pipecolic acid, which is contained in dates along with other amino acids. Dates also contain tryptophan. This is converted in the body to serotonin and as a result of the reactions that take place in the body, it also participates in the release of melatonin. Serotonin has a calming and mood-lifting effect; melatonin regulates sleep. Therefore, it is said that dates can also help to achieve a healthy sleep pattern.
Vitamins
In addition to vitamins A, C, E and K, dates contain comparatively large amounts of vitamins of the B group. Here you can find an overview of all the vitamins contained in the fruit:
Vitamin A: Needed by the body for vision, growth, the immune system and especially for the skin.
VitaminC: The body needs for the immune system and is an antioxidant with multiple positive effects.
Vitamin E: Is an antioxidant with many positive effects.
VitaminB1: Needed by the body mainly for the nervous system and energy production.
VitaminB2: Is needed by the body for energy production; it protects the nervous system and the skin.
VitaminB3: Required by the body for the regeneration of nerves, DNA, muscles and skin.
Vitamin B5: The body needs for metabolism, hormone production, immune defense and protects the mucous membranes.
Vitamin B6: Required by the body for various metabolic processes.
VitaminB7: Required by the body for metabolism and especially for the formation and protection of cell nuclei.
Vitamin B9 = Folic acid (actually folate): Required by the body for cell division.
Fructose
Dates are naturally sweet! In addition to the variety of important minerals, trace elements and vitamins, dates also contain plenty of fructose. 100 grams of dried dates contain about 50 - 60g of fructose. From time to time, dates are therefore labeled as sweet fatteners. It is true that dates are quite high in calories due to their high fructose content. However, since the sugar is a purely natural sweetness, it is absorbed by the body much more slowly and evenly than, for example, industrially produced sugar.
Dates are therefore ideal as a natural and at the same time nutritious sweetener or sugar substitute in cooking and baking. As a sweet snack for in between meals, they provide the body with a lasting energy boost and do not cause cravings.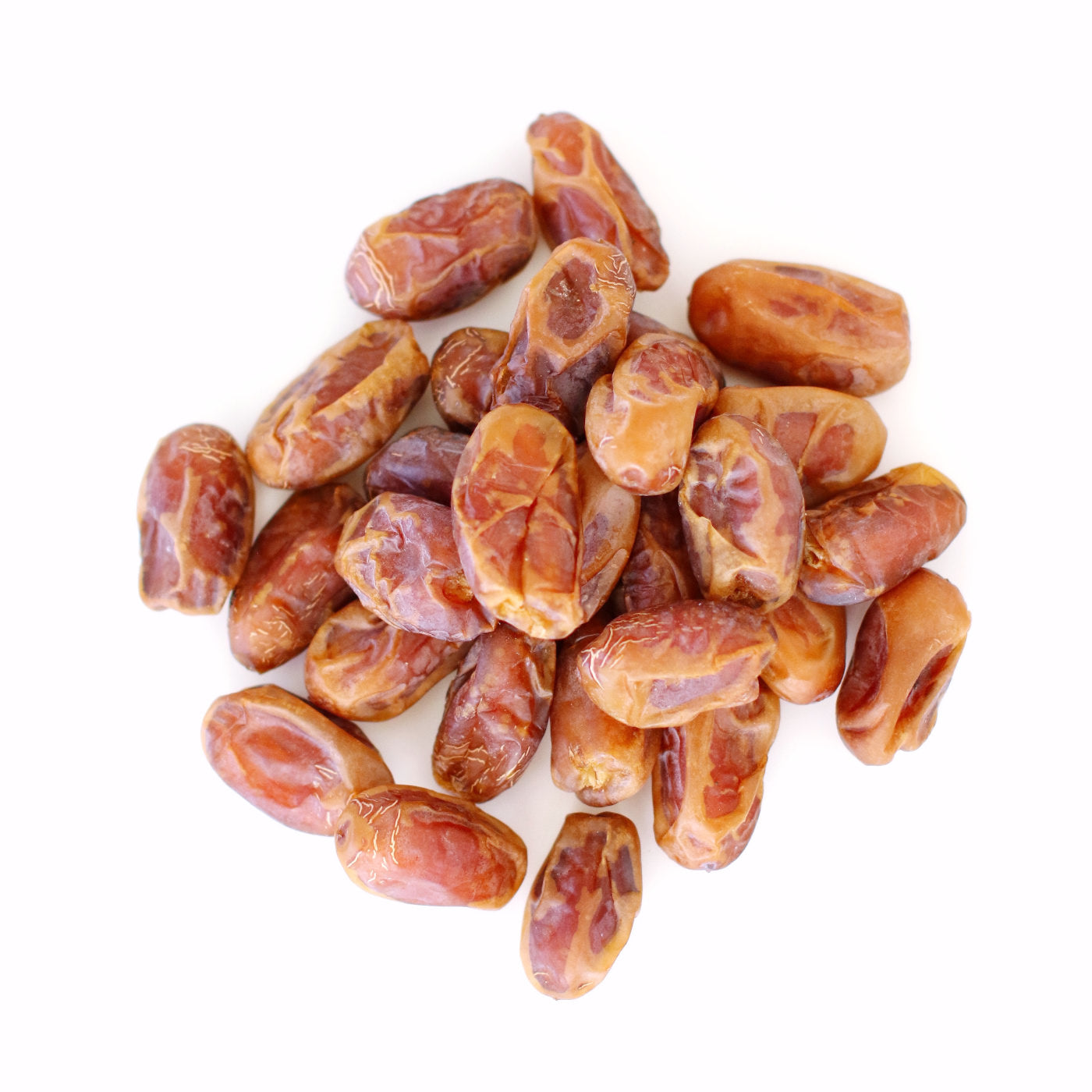 Fresh or dried dates: which is better?
We are often asked which type of dates are healthier: fresh or dried? However, in terms of health aspects, fresh dates hardly differ from the dried version. The only real difference between fresh and dried dates is the water content of the fruit. Since fresh dates contain more water, the concentration of nutrients, fructose and calories is correspondingly lower than in dried dates. For example, while 100 grams of dried dates contain about 50-60g of fructose, 100 grams of fresh dates contain only about 30-40g of sugar.
In this sense, it is correct to say that the nutrient density in dried dates is higher than in the fresh fruit.
We recommend eating dates the way you like them best in terms of consistency: some prefer dates with juicy soft flesh, while others prefer them to be firm to the bite. In addition, dried dates have a longer shelf life - an aspect to consider if you don't have enough space in the fridge.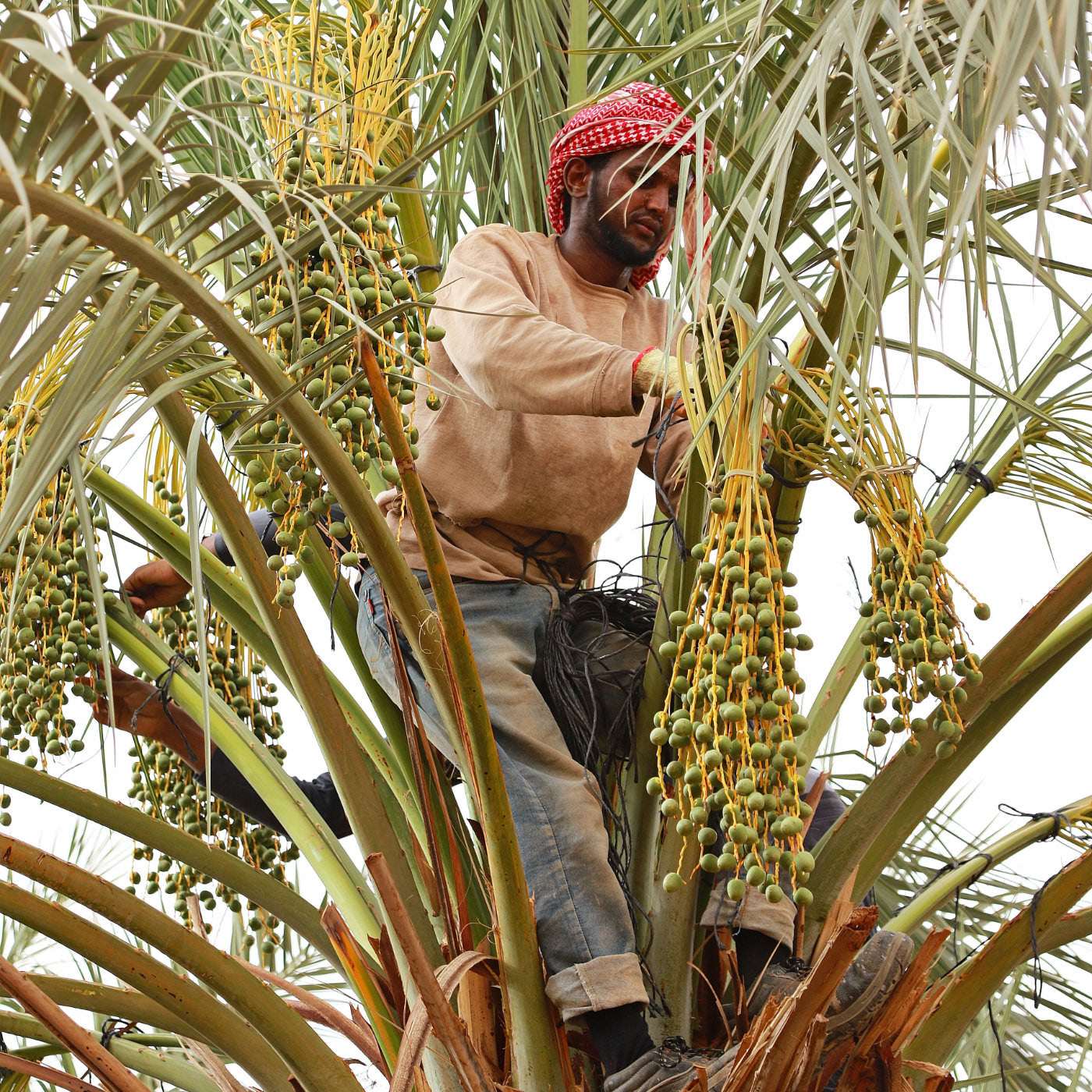 Different date varieties: Do the date varieties differ in their nutritional composition?
Is there a date variety that is particularly healthy? This is another question we often hear. If the old stories are to be believed, the Ajwa variety is the one that contains the most of the good ingredients. It comes from the particularly nutrient-rich region around the holy Saudi city of Al-Medina and thrives there on especially fertile volcanic soil. The Ajwa variety is also special in terms of taste: it is not as sweet and has a slightly mineral character. However, the nutrient composition in the different date varieties differs only slightly, so it does not make much difference which variety you eat. Again, we generally recommend eating the date variety(ies) that you like best.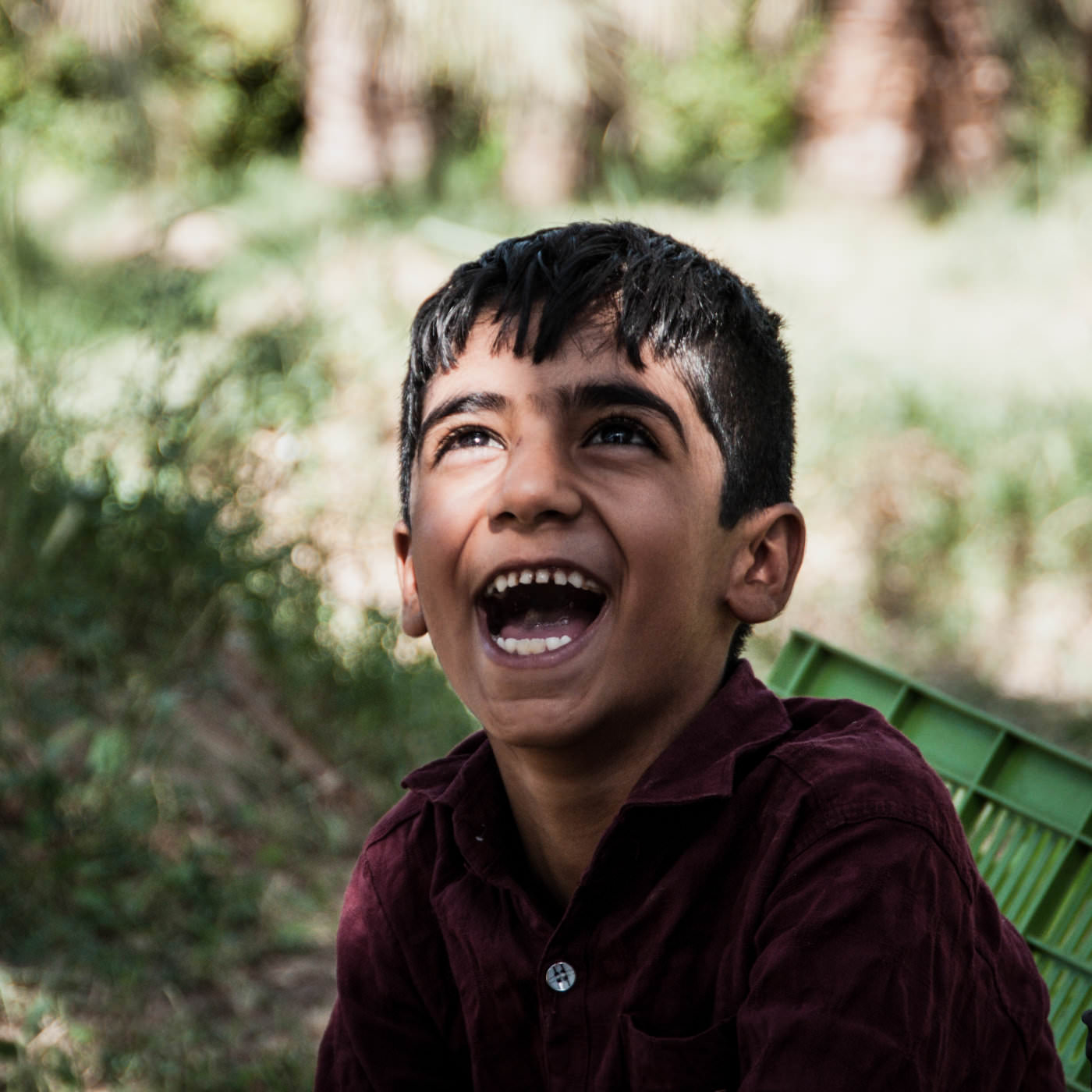 Which variety should I try first?
But which dates should you buy now, if you are not really familiar with the desert fruit? Of course, it all depends on what you want to do with them and what your taste preferences are. We've put together a few examples to help you decide on the right variety:
For smoothies, baking or pureeing: Mazafati
Stuffed dates or dates wrapped in bacon: Medjool
As a sweet with tea and coffee: Sukkari
For those who prefer something firm to the bite and not too sweet: Deglet Nour
If you like to try out different varieties, you should definitely try our date tasting packs. There you will find a total of 8 different varieties to taste and compare with each other - there is something for every taste.

Conclusion: There's something to the date hype!
Hyped snack or flagship of health? Anyone who studies the composition of the fruit of the date palm quickly realizes that the stone fruit is full of interesting ingredients! Many of these substances are also of essential importance for the human body and play a significant role in all important processes of metabolism, cell renewal, hormone balance and the immune system. In this sense, the date is certainly a little all-round talent. Hype or no hype - we are proud that you can buy dates online with us! To get the best out of the best, we offer different types of dates - each with an individual composition. Our dates are also organically grown and you can choose between dried dates and fresh dates.
Cheers!